Gulbenkian Uncovered
Gulbenkian Uncovered gives students the chance to get behind the scenes, develop new skills and run events at Gulbenkian.
With the ambition to provide student-led opportunities for involvement and to run their own events, the group currently has 35 members who drop into weekly mentoring sessions and are involved in different projects. Weekly sessions have become an invaluable point to communicate – as has a Facebook group with all members – which also provides a platform to pitch ideas and opportunities.
"Uncovered provides each of us with support and mentorship from the Gulbenkian team, allowing us to realise our ideas that would otherwise be unachievable."

Imogen (Gulbenkian Student Associate member 2015-2016 & Uncovered member 2016-2018)
The group came into existence following student focus groups where it was identified that students wanted to engage more with our activity. We trialed a Student Associate scheme run by Gulbenkian's marketing department during October 2015 – May 2016 which was the building blocks that led to the development of the Gulbenkian Uncovered scheme.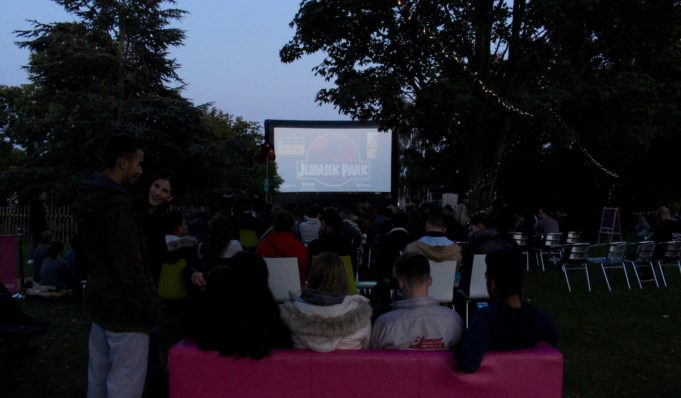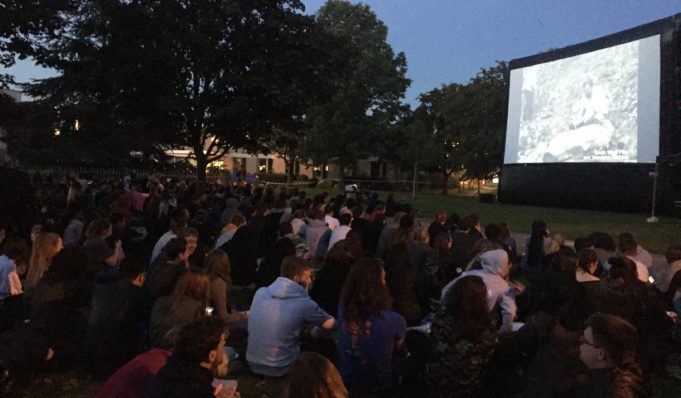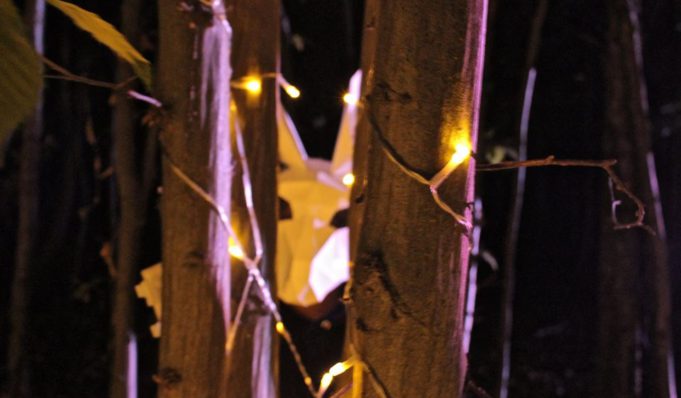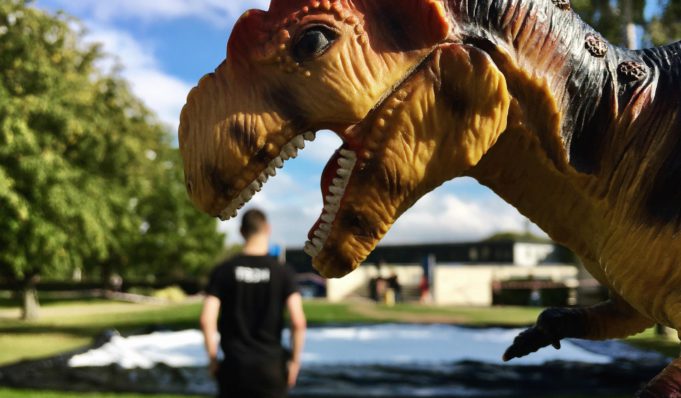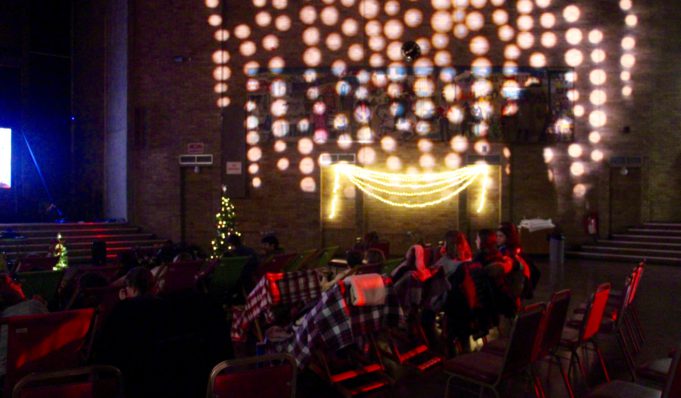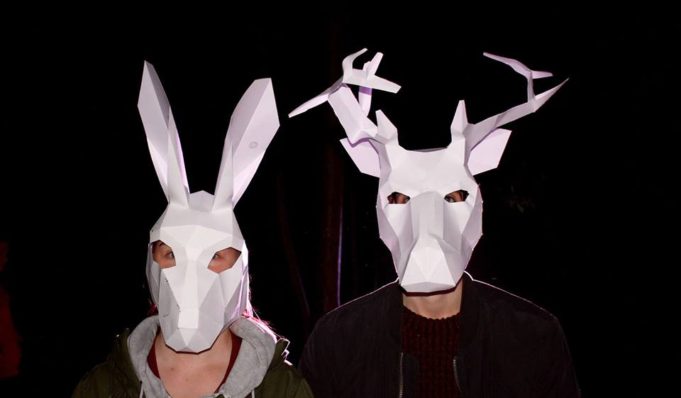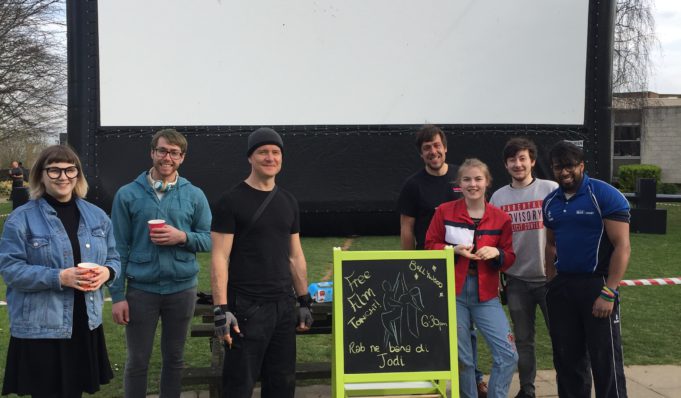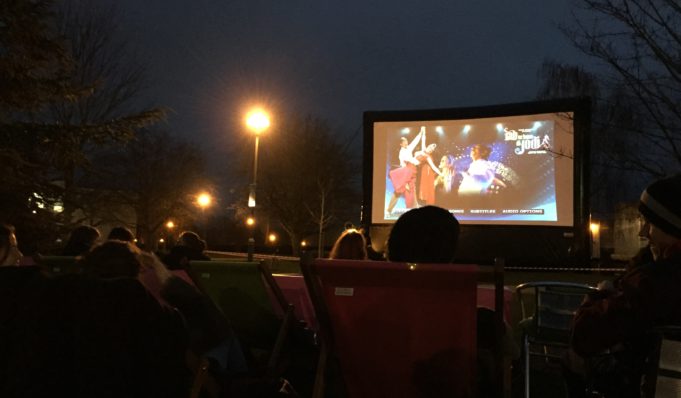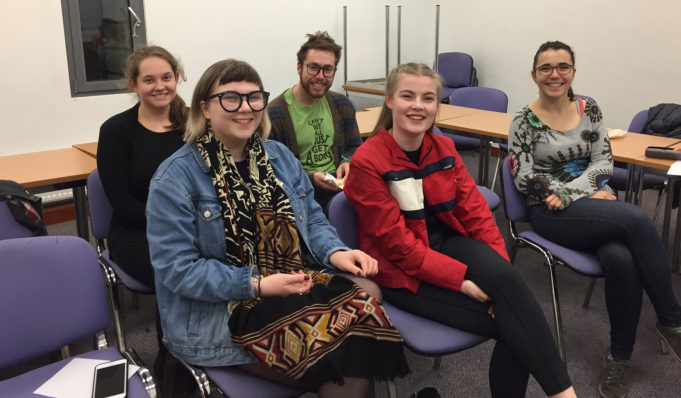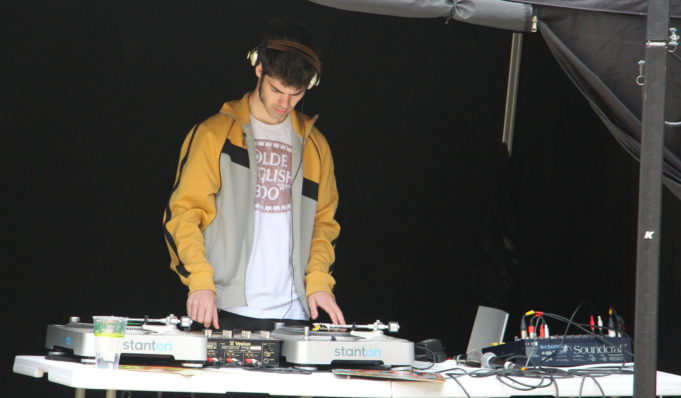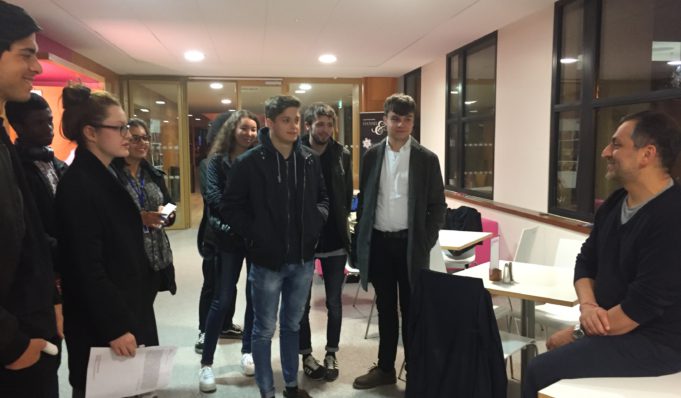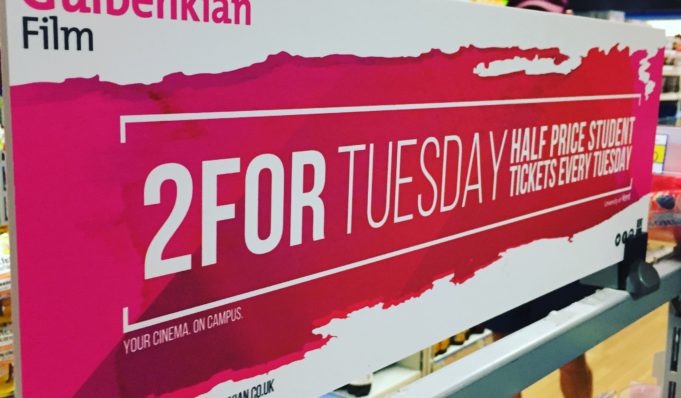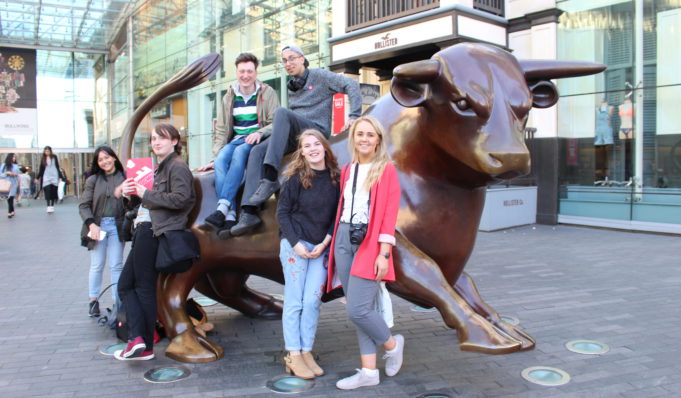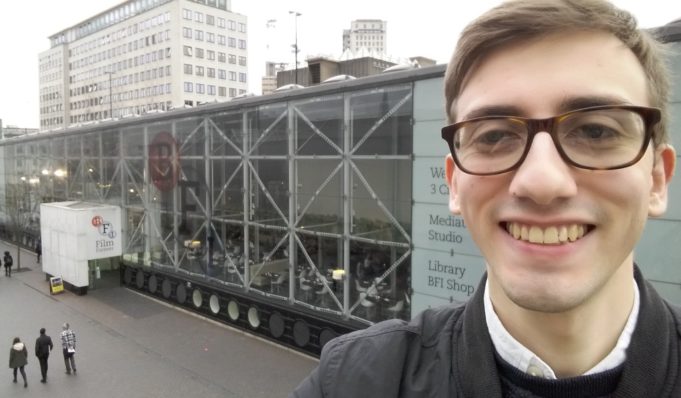 Activity 2015-2018:
• Breakin' Convention – Working with the President of the Hip Hop Society- an associate in the pilot scheme – we organised the wrap around activity for Breakin' Convention in May 2016. Focusing on the pillars of Hip Hop we had a Block Party with DJing, Rapping, Breakdance & Aerosol/Graffiti art.
• FilmTalks – worked with the associates to run informal talks and conversations in the café after selected screenings with academics and students, including those as part of the Conversations about Cinema scheme through BFI and Film Hub South East such as Mustang and Chevalier. (www.conversationsaboutcinema.co.uk )
'I enjoyed watching the film which I probably wouldn't usually watch. It was good to talk about the film and link it to other similar films' Talk attendee.
• Young Programmer's Network – Established as a young programmer's group with YPN (Young Programmer's Network run by BFI). This provides access to opportunities across the UK to those aged under 25.
• Flatpack Film Festival – Uncovered members Imogen Dodds and Geo Barcan were awarded full bursaries from Film Hub South East to attend the MyFlatPack Festival's review writing and vlogging workshop at Flatpack Festival in Birmingham in April 2017.
• ICO Screening Day 2016/18 – Gulbenkian Uncovered member Sam Packer attended the ICO screening day in March 2017 in London thanks to funding from FilmHubSE. In November 2017 Uncovered member, Imogen Dodds, attended the screening day in Manchester, once more thanks to the support of FilmHubSE and th eyoung Programmers Network.
• BIFA Awards – Through Uncovered, member Imogen Dodds successfully applied to be a representative for BIFA as a champion for British Independent Film in the South East.
• Programming trips to The Place, and Half Moon Theatre
• BFI Black Star – The group submitted a successful pitch to FilmHub SE to run BFI Black Star screenings. Working with the University of Kent Hip Hop Society the group selected two films which were screened at Gulbenkian: Boyz n da Hood and Do The Right Thing, following which there was a post-show talk with two rappers from London facilitated by an academic from the University of Kent.
• Special one-off screenings of films, with wrap around activity, including the Blair Witch Project (In the Woods), The Rocky Horror Picture Show Midnight Screening, Fantastic Beasts and Where to Find Them (with the Hogwarts Society).
• Worldfest screening – Uncovered helped select, organise and set up a free outdoor screening of a Bollywood film, Rab ne bana di Jodi, as part of University of Kent's Worldfest.
• Flicks 'n' Chill – Uncovered curated and successfully ran a season of event cinema, launched during Fresher's Week 2017 with an outdoor screening of Jurassic Park that saw 400 students attend. The season continued with a special Q+A panel surround the British debut film, God's Own Country, that included the LGBT+ Staff Network, LGBTQ+ Society, and Kent Union's Trans Officer. On Halloween night Flicks 'n' Chill created a creepy atmosphere in the middle of a secret woodland location on the University of Kent campus and screened the 1970s classic horror, The Wicker Man. The season concluded with a festive screening in Eliot Hall, dressed up to look like a living room on Christmas morning! Watch the Home Alone Essayist film on YouTube.
• This Way Up! Conference – In 2017, Uncovered member Imogen Dodds attended the programming conference in Hull, starting conversations about how to increase student involvement in cinemas the country over.
• WorldFest 2018 – Due to the success for 2017's outdoor screening of a Bollywood film, Uncovered once more are working to select and put on a spectacular Bollywood film to celebrate University of Kent's WorldFest.
• Film Panels – Members has worked to select films they believe have a big impact to encourage discussion around. Thus far, they have selected Call Me by Your Name (which was supported by a panel of LGBTQ+ members, activists, and allies) as well as Three Billboards outside Ebbing, Missouri (an all-female panel discussing the themes of the film, and the impact it has).
• Random Acts & 'Penny for your Shorts' Season – In 2017, Uncovered watched and selected short films made by young people 9aged 16 – 25) across the South East to screen before feature films, the films the choose echoed the feelings of their generation and were programmed into the cinema season.