Are short films making a comeback?
7 Apr 2018
Short films have been gaining in popularity and Gulbenkian has put them at the forefront of our cinema programme, profiling talented young filmmakers with Random Acts and sourcing incredible short films including those made by Turner Contemporary. If you have been to the our cinema in the last couple months, you may of noticed a few short films preceding the main feature film.
We are not doing this to pad the run time, and shorts preceding films is nothing new. There is a long history of short films being complimentary to feature films stretching right back to the birth of cinema where films started out as funfare novelties, only growing in length and narrative complexity to become features as their popularity grew. However, the short still prevailed as a form of filmmaking and was often shown alongside newsreels and sometimes live acts up until WWII when they reached their peak as tools for propaganda. However, the 60s and 70s brought about the demise of the pre-feature short as finance motivated changes to programming – the demand for more screenings and an increase in trailers and adverts ousted the short.
Pixar has led a mini revolution with their short animations that now have a cult following in themselves – who can forget the beautiful Lava, which was screened before Inside Out? Most recently, the short has become a draw in itself. For instance, Coco was released in America with an exclusive Frozen short before it which saw Frozen fans skating to see the film.
Historically Gulbenkian has screened the BAFTA nominated shorts and various thematic collections of short films as an evening screening but these have been falling in popularity (with exception of the Pixar shorts) so we looked to see how we could bring short films back into our mainstream programme.
During 2016-2017, Gulbenkian ran a project to bring shorts back as a pre-cursor to feature films starting with Homeless Film Festival shorts before feature films and asked for a donation at the end of the screening for a local charity, Catching Lives. The BFI's announcement in 2016 that there would be a renewed focus on archive footage and young people also gave us pause for thought as to what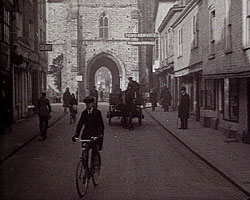 more we could do with short films. Bolstered by the positive reaction to the Homeless Film Festival shorts we approached Screen Archive South East to see if we could screen archive footage from Kent. This led to a season of pre-feature archive footage as shorts before films, which included the rather beautiful The Canterbury Tour. Believed to have been filmed as a short to be screened in cinemas locally around 1923, it was fantastic to see this glimpse of the past back on the big screen in Canterbury.
Over the last few years, Gulbenkian has also been working closely with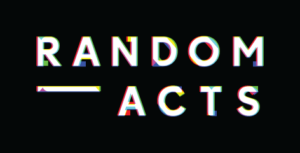 Folkestone based production company Screen South on a project called Random Acts. Funded by the Arts Council and in partnership with Channel 4, this project is to encourage filmmaking by young people across Britain. In Autumn 2017, Gulbenkian decided to profile the short films made by the emerging and budding talent of young filmmakers in the South East, making it a priority to help the growing film industry of our county and giving these young filmmakers the opportunity to have their shorts shown on a big screen in a cinema.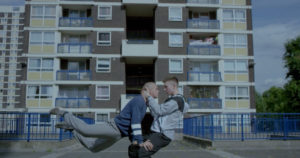 Curated by our young filmmakers group Screen31 and our programmer's group Gulbenkian Uncovered, we selected a season of the Random Acts short films that have to either compliment or challenge the film they precede. The films range from the abstract to the deeply personal and are all created by young people in the South East.  Crashing Waves created by Emma Gilbertson is an intimate portrayal of expressing your sexuality in a working class environment whereas Seven Pleats, Seven Vows created by Shona Murray-Smith and Aditya Sengupta explains a cultural tradition in a delicate and accessible way.
These shorts are also provocative, they can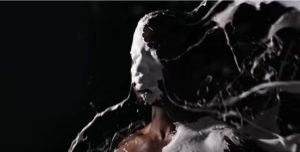 challenge the viewer by tackling discrimination against women in modern day society solely through the medium of spoken word such as Walk of Shame by Maisie Buck or a powerful response to racial prejudice and stereotyping in Who Am I? by Tatenda Michael Manyarara. Random Acts shorts screenings are ongoing through 2018 or find them on YouTube.

In May 2018, we will be working with Turner Contemporary, Margate to screen a selection of Turner Contemporary Shorts. Created in
collaboration with local young people aged 16-25, these shorts are inspired by T.S Eliot's The Waste Land and supported by funding from BBC's The Space. Each film tackles an underlying theme of Eliot's writing ranging from explorations of spoken word to gender and mental health, and of course tying the poem firmly to Margate. See Journeys with 'The Waste Land' exhibition at Turner Contemporary until 6 May 2018. #icanconnect
Watch Lemn Sissay on Spoken Word and T.S.Eliot's The Waste Land on Turner Contemporary's YouTube.
Watch the other Turner Contemporary Shorts on their YouTube Channel
Written by Jess Thomas, Marketing Officer & Imogen Dodds, Marketing Intern Gulbenkian