Season of Dance Interview with Jasmine Orr (Jasmin Vardimon Company)
7 Sep 2018
Jasmin Vardimon Company is a well-established and highly sought after dance company that has an impressive history in creating a diverse slate of shows and theatrical dance pieces. They are having the world premiere of their next show 'Medusa' at Gulbenkian on the 13-15th of September!
To prepare we sat down with Jasmine Orr, one of the dancers involved with this piece, to get her insight.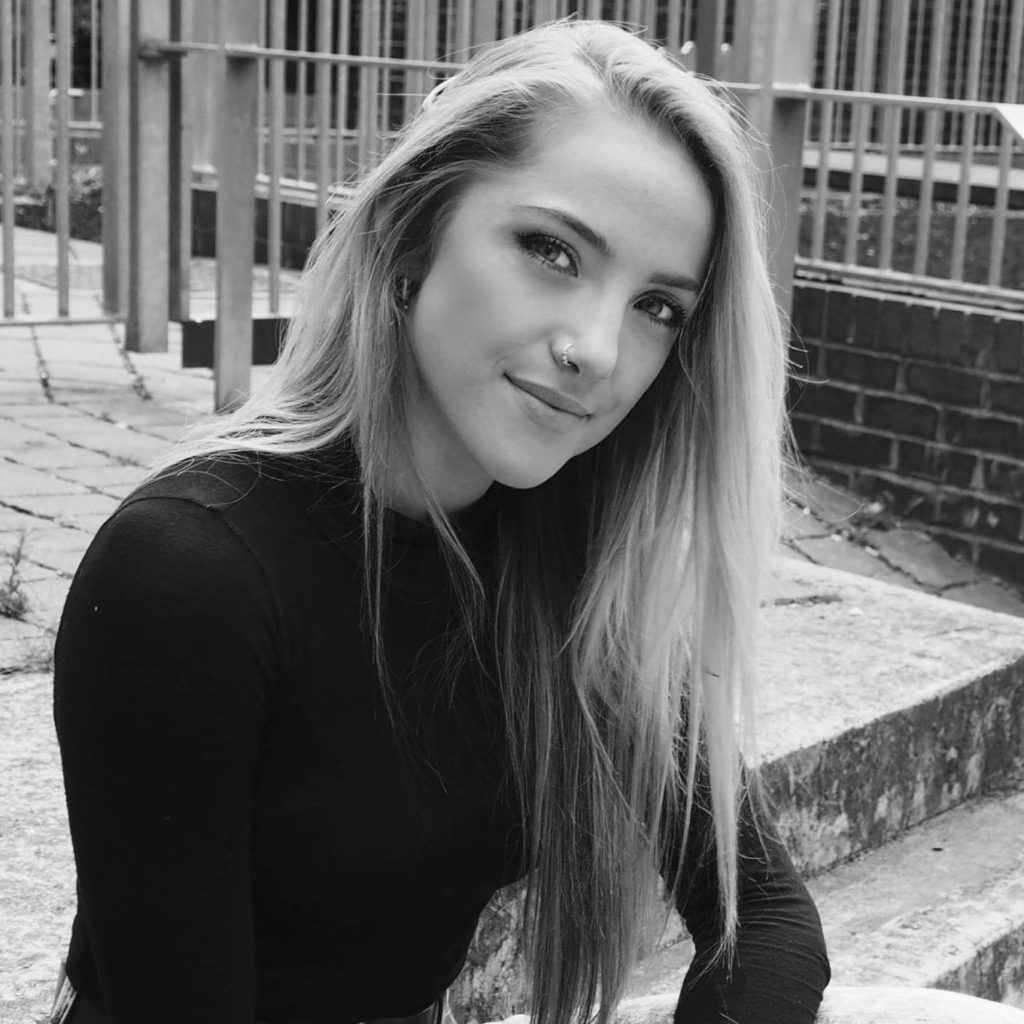 First, tell us a little about yourself. How did you first get into dance?
I'm Jasmine, 23 from Sydney, Australia. I moved to the UK and studied Contemporary Dance at Trinity Laban Conservatoire of Music and Dance. After graduating in 2016, I was interested in Jasmin's work which inspired me to become a member of JV2 2016-17. After working with Jasmin throughout the course, she offered me the opportunity to join Jasmin Vardimon Company a couple of months after graduating.
I first began to dance as an afterschool hobby in Australia when I was 5 which progressed to taking classes in Sydney's professional Ballet training school, Alegria Dance Studios, here I was exposed to Contemporary dance.
When I moved to the UK I joined the LUDUS Youth Dance Company, where I worked with various contemporary dance choreographers and decided I wanted to pursue a career as a Contemporary dancer. I have naturally progressed into this career from the different experiences I've had in life but performing was always going to be a part of my career, I was never interested in a desk job.
          Who are you and what is your role in 'Medusa'?
My role in Medusa is majorly exploring womanhood in relation to objectification and suppression of woman. My journey throughout the piece follows a strong woman who becomes overpowered by a man and only exists as a beautiful object for him to flaunt. As my journey progresses I find a strength with myself, and within other powerful woman, to break away from any restraints a man condemned onto me.
          What inspired the creative journey that led to the creation of 'Medusa'?
Medusa explores many themes within the piece, one of them being the negative effect humans are having on our oceans, especially with plastic pollution. This theme was inspired by the location of the creation. We were fortunate enough to be working on the coast of Barcelona, right on the beach and therefore the creative process became very influenced by the ocean. Plastic pollution is one of the major environmental issues in today's society that the world needs to tackle, therefore we thought it was very relevant to contribute to spreading this message.
          What new ideas and questions would you like your audiences to be left with after 'Medusa'?
Most importantly for the audience to question themselves. To be able to ask if they are being responsible for helping resolve the issue of plastic pollution, even if it starts with the small step of recycling household waste. It is easy to ignore or oversee the severity of the issue when we live in a big city like London, far from the ocean, but little do we know this issue affects us every day. The reason plastic is such a serious issue is because it never really breaks down, but will continue to break up into smaller and smaller particles. These micro-plastics small enough for fish and other seafood to ingests which becomes a direct issue to human health as we then consume seafood products containing plastic. If each audience member can go home and decide to eliminate as much plastic consumption from their shopping as possible, this will make a huge difference to this cause.
          What is your favourite thing about touring a show?
For me as a performing artist, touring is the best part of being involved in a show. Being able to showcase our hard work and deliver the ideas we want to communicate in performance to the audience is magical. There is so much work that goes into bringing a show onto stage, so being able to travel nationally/ internationally and experience the energy from different audiences makes all that hard work so worth it. Jasmin encourages her dancers to really invest time into their characters and this allows me to transport out of being me and into different characters in my journey throughout the piece. It's the most challenging part of Jasmin's work for me, but also the most interesting and rewarding.
          What advice or little pieces of wisdom would you give a young person who wants to get into the dance industry?
We've heard it all before but the dance industry is very difficult to break into. Although having a strong mind and a determination to succeed is the most valuable tool any artist can possess. You can always train to become more technical, more experienced, or a more advanced in a discipline but without confidence in yourself to achieve what you want to, it will hold you back.
          And finally, how would you sum up your show in 5 words or less?
Dynamic, powerful, raw, thought-provoking and rich!
Don't forget to book your tickets for the World Premiere of Medusa at Gulbenkian 13 Sep – 15 Sep.