An Interview with James Wilton, choreographer of The Storm
3 Oct 2018
 James Wilton is one of Europe's most in-demand dance choreographers. Following on from his smash-hit show LEVIATHON, which will have it's 100th performance in 2018, James Wilton will be bringing his brand-new show 'THE STORM' to Gulbenkian on the 12 October.
To get us all prepared, we sat down with James Wilton to get his insight into the show and his career!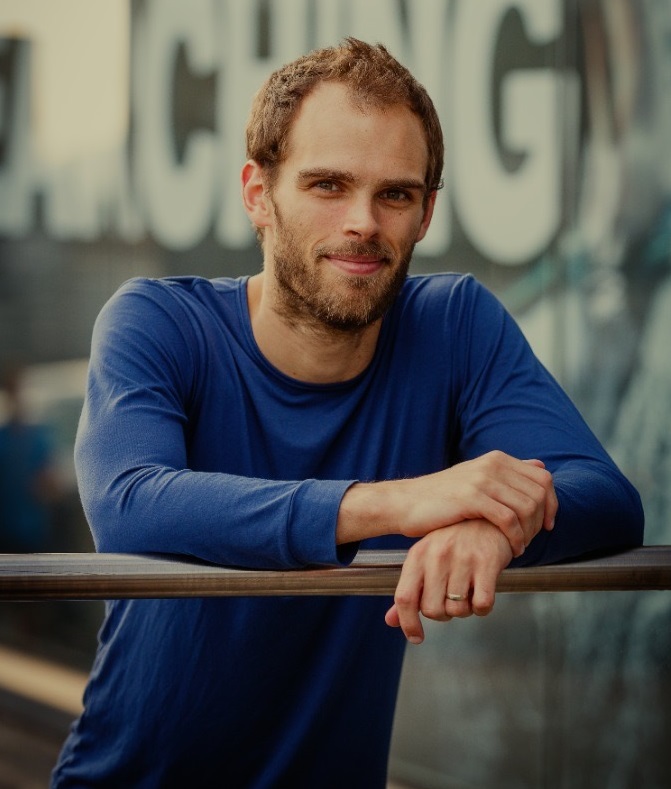 First, tell us a little about yourself. Who are you and what is your role in 'The Storm'?
My name is James Wilton and I come from Cornwall. I am the Artistic Director of James Wilton Dance and the Choreographer of The Storm.
           How did you first get into creating dance shows/dance?
Even before I completed my training at London Contemporary Dance School I  always knew I wanted to choreograph, this interest begun when I was a youth dancer. I took as many choreographic opportunities as possible during my training. The first student work I created " Drift" was re- commissioned by Scottish Dance Theatre, this along with making shorter works and performing these as much as possible, and winning prizes at platforms and competitions ( e.g Sadlers Wells Global Dance Contest) helped pave the way for where we are today. 
What inspired you to go on the creative journey that led you to 'The Storm'?
After the considerable success of LEVIATHAN ( 2016), a work based on Herman Melville's Moby Dick which will see its 100th performance in 2018, I wanted to create not only my own dance work, but also my own story. I have always been fascinated by the inner workings of the human mind, in particular how we process and understand emotions, and wanted to create a narrative that not only moves audiences emotionally, but encourages viewers to consider our psychologies and behaviours from all angles.
What interested us most is how little we still know about the human mind, despite understanding how the many individual components work, a bit like understanding every mechanism of a car but not knowing how to drive.
I think the metaphor of The Storm will really help people understand something that society still really struggles with, and that is understanding and accepting that we can't fully control our emotions and behaviours.
What new ideas and questions would you like your audiences to be left with after your show?
I would like them to think about mental health in a new way. To think about the choices they make and hopefully to understand more about why they make those choices. 
What is your favourite thing about touring a show?
Meeting new audiences and hopefully inspiring and getting people to think about, and engage with the art. 
What advice or little pieces of wisdom would you give a young person who wants to get into the dance/choreography industry?
Work hard and never stop.
 And finally, how would you sum up your show in 5 words or less?"
Turbulent, Emotional, Athletic.
Don't forget to book your tickets to come and see The Storm at Gulbenkian on 12 October.