Experience an extraordinary collection of short films from the world's most prestigious mountain film festival.
Trio HLK & Evelyn Glennie
2 Nov 2018
'One of the most exciting young ensembles to have emerged in the last year' BBC Jazz
A Christmas Carol
12 Dec 2018
Based on Charles Dickens's own performance adaptation, Simon Callow and director Tom Cairns have created a one-man theatrical extravaganza of festive storytelling that is both heart-warming and deeply moving.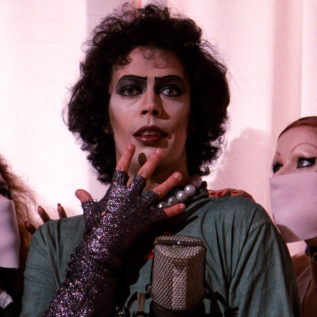 The Rocky Horror Picture Show Sing-Along
30 Nov 2018
The ultimate B-movie referencing, Time Warp-ing, cinematic musical extravaganza The Rocky Horror Picture Show Sing A Long is back for it's annual outing!
Albatross
26 Sep 2018
In the heart of the great Pacific, a story is taking place that may change the way you see everything.
Accessible Film Club: Coraline
27 Oct 2018
An adventurous 11-year-old girl finds another world that is a strangely idealized version of her frustrating home, but it has sinister secrets.
King of Thieves
20 Oct - 26 Oct 2018
A crew of retired crooks pull off a major heist in London's jewellery district.
The Little Stranger
27 Oct - 31 Oct 2018
After a doctor is called to visit a crumbling manor, strange things begin to occur.
The House with a Clock in its Walls
20 Oct 2018
A young orphan named Lewis Barnavelt aids his magical uncle in locating a clock with the power to bring about the end of the world.
2FT: The Predator
30 Oct 2018
When a young boy accidentally triggers the return of the universe's most lethal hunters to Earth, only a ragtag crew of ex-soldiers and a disgruntled science teacher can prevent the end of the human race.
Harry Potter and the Prisoner of Azkaban
28 Oct 2018
It's Harry's third year at Hogwarts; not only does he have a new "Defense Against the Dark Arts" teacher, but there is also trouble brewing.
The Rider
27 Oct 2018
After suffering a near fatal head injury, a young cowboy undertakes a search for new identity and what it means to be a man in the heartland of America.
2FT: The Happytime Murders
23 Oct 2018
Two clashing detectives are forced to work together to try and solve who is brutally murdering the former cast of "The Happytime Gang," a beloved classic puppet show.
Puzzle
14 Oct - 19 Oct 2018
A suburban mother discovers a passion for solving jigsaw puzzles and a completely new world opens up to her.
Family Film: Luis and the Aliens
14 Oct 2018
An 11-year-old boy befriends three aliens after they crash their UFO into his house.
Reinventing Marvin
13 Oct 2018
A young man runs away from his family to become an actor.
The Seagull
12 Oct - 21 Oct 2018
In the early 20th century, an aging actress and her lover visit the estate of her elderly brother.
Lucky
11 Oct 2018
Lucky follows the spiritual journey of Harry Dean Stanton's character 'Lucky', a cantankerous, self-reliant 90 year old atheist, and the quirky characters that inhabit the Arizona town where he lives.
The Miseducation of Cameron Post
9 Oct 2018
In 1993, a teenage girl is forced into a gay conversion therapy center by her conservative guardians.
Cold War
6 Oct - 7 Oct 2018
A passionate love story between two people of different backgrounds and temperaments, who are fatefully mismatched and yet condemned to each other.
American Animals
6 Oct - 7 Oct 2018
Four young men mistake their lives for a movie and attempt one of the most audacious art heists in US history.
Yardie
5 Oct - 13 Oct 2018
Set in '70s Kingston and '80s Hackney, a young Jamaican man embarks on an explosive quest for retribution after meeting the man who shot his brother 10 years earlier.
An Inconvenient Sequel: Truth to Power
3 Oct 2018
A decade after 'An Inconvenient Truth' brought climate change into the heart of popular culture, comes the riveting and rousing follow-up that shows just how close we are to a real energy revolution.
Chasing Ice
1 Oct 2018
Follow National Geographic photographer James Balog across the Arctic as he deploys time-lapse cameras designed for one purpose: to capture a multi-year record of the world's changing glaciers.
Canterbury Festival Poet Of The Year Awards 2018
4 Oct 2018
The annual Poet of the Year Competition culminates this evening.
NT Live: Allelujah! (recorded)
1 Nov 2018
Alan Bennett's sharp and hilarious new play is 'just what the doctor ordered' (Daily Telegraph). Filmed live at London's Bridge Theatre during its limited run, don't miss this 'rousing chorus line for the NHS' (Observer) at Gulbenkian.
Accessible Film Club: Incredibles 2
25 Aug 2018
In this super-sequel, Bob is left to navigate the day-to-day heroics of "normal" life, giving him an opportunity to bond with his younger son, Jack-Jack, whose superpowers are emerging - much to Dad's surprise.
Family Film: Incredibles 2
26 Aug 2018
The adventure of the world's most famous super-family continues in this long-awaited sequel.
Scratch 'n' Sniff Screening: Wallace & Gromit – The Curse of the Were-Rabbit
26 Aug 2018
Wallace & Gromit's glorious adventure about a plague threatening a village vegetable contest is enhanced with scratch 'n' sniff cards!
Family Film: Moana Sing-Along
25 Aug 2018
Join us for this special sing-along version where you can join in with the brilliant songs from the film.
HMS Shipmates: Shipbuilder Workshop & Treasure Hunt
25 Aug - 26 Aug 2018
Ahoy Ship-Mates! Animate Arts return to bOing! with another playful, creative workshop. This year, they are setting sail for the seas!
Animation Workshop
25 Aug - 26 Aug 2018
Try your hand at animating with this fun, quick and easy workshop. Create your own individual cardboard characters and learn how to make them move using simple software (you might even see them appearing on bOing! screens later in the day...).
Puppet-Making Workshop
25 Aug - 26 Aug 2018
Make a puppet in this fun hands-on workshop!
Bhangra Dance and Drumming Workshop
25 Aug - 26 Aug 2018
Get with the bhangra beat! Learn to drum and dance along with Cohesion Plus and Four by Four Bhangra.
D-Construction Workshop
25 Aug - 26 Aug 2018
Cie Dyptik are bringing two hip-hop workshops for young people, inspired by their performance of D-Construction at bOing! 2018!
CoCo and the Butterfields: Monsters EP Launch Show
3 Nov 2018
Join Canterbury's very own CoCo and the Butterfields as they host an extremely special and intimate gig to celebrate the release of their brand new EP - Monsters!
Crime Scene
25 Aug - 26 Aug 2018
Have you ever wanted to be a real Crime Scene Investigator? Come and have a go in our reconstructed crime scene!
Cool Science
25 Aug - 26 Aug 2018
This 45 minute interactive Liquid Nitrogen show explores how the extreme cold affects the properties of gases, liquids, and solid materials - including bananas!
Astrodome
25 Aug - 26 Aug 2018
Take a look into the night sky and get up close to discover more about the objects that you can see in outer space.
10 Minute Dance Parties
25 Aug - 26 Aug 2018
Welcome to 10 Minute Dance Parties - a celebration of art and colour, costume and community, and the the universal nature of dance!
The Secret of Nanna (El Secret de la Nanna)
25 Aug - 26 Aug 2018
Are you ready to enter the doors and find out what Nanna has been hiding?
Katena Luminarium
25 Aug - 26 Aug 2018
Enter a dazzling maze of winding paths and soaring domes where visitors of all ages can happily lose themselves.
Beatles for Babies (Bitels per a Nadons)
25 Aug - 26 Aug 2018
It's never too early to introduce the youngest members of the family to the Fab Four!
9DIMES
25 Aug - 26 Aug 2018
This performance has been cancelled, apologies for any inconvenience caused. If you have purchased a ticket a member of our ticket & information team will be in touch shortly to issue a refund.
The Isle of Brimsker
25 Aug - 26 Aug 2018
Made by specialists of theatre for those with Profound and Multiple Learning Disabilities, this multi-sensory show has captivated audiences.
Androcles and the Lion
25 Aug - 26 Aug 2018
Experience this wonderful old legend, told as you watch in wonder lying in your hammock below.
Constellations (Constelaciones)
25 Aug - 26 Aug 2018
Vibrant colours and joyful movement bring to life artwork through dance!
Accessible Film Club: Christopher Robin
29 Sep 2018
A working-class family man, Christopher Robin, encounters his childhood friend Winnie-the-Pooh, who helps him to rediscover the joys of life.
Family Film: Teen Titans Go! To The Movies
30 Sep 2018
A villain's maniacal plan for world domination sidetracks five teenage superheroes who dream of Hollywood stardom.
The Children Act
28 Sep - 8 Oct 2018
Based on the Ian McEwan novel, a high court judge is asked to rule on a complex case of a young boy who is refusing a life-saving blood transfusion on religious grounds.
Under the Tree
15 Sep 2018
A typical spat between neighbours unexpectedly and violently spirals out of control.
The Eyes of Orson Welles
23 Sep 2018
Mark Cousins dives deep into the visual world of legendary director and actor Orson Welles to reveal a portrait of the artist as he's never been seen before.
The Guardians
22 Sep - 23 Sep 2018
Set in France in 1916, the Pardier farm's women sustain the family property in the absence of their husbands and sons.
BlacKkKlansman
21 Sep - 25 Sep 2018
Ron Stallworth, an African-American police officer from Colorado, successfully managed to infiltrate the local Ku Klux Klan and became the head of the local chapter. 
Pope Francis: A Man of his Word
17 Sep 2018
A rare co-production with the Vatican, the pope's ideas and his message are central to Wim Wenders' new documentary.
Monkeyshine
12 Dec - 13 Dec 2018
Two cracking shows starring this year's crop of talented comedians from the University of Kent's famous Introduction to Stand-Up module.
The Apparition
16 Sep 2018
A journalist is sent by the Vatican to investigate a young girl claiming to be visited by the Virgin Mary.
Alternative Cabaret
11 Dec 2018
Come back with us to the 1980s and experience a night of alternative cabaret – radical, ground-breaking entertainment bursting with the spirit of punk.
Christopher Robin
14 Sep - 7 Oct 2018
A working-class family man, Christopher Robin, encounters his childhood friend Winnie-the-Pooh, who helps him to rediscover the joys of life.
Improv Comedy Night
10 Oct - 5 Dec 2018
See comedy that is made up on the spot, in front of your eyes. It is remarkable and hysterical.
2FT: The Darkest Minds
11 Sep 2018
Imprisoned by an adult world that now fears everyone under 18, a group of teens form a resistance group to fight back and reclaim control of their future.
Family Film: The Big Bad Fox and Other Tales
9 Sep 2018
A hilarious adventure about a gang of animal misfits.
The Heiresses
9 Sep 2018
Two 50-something heiresses find themselves on hard times. When Chiquita is sent to prison, Chela starts a taxi service and embarks on her own personal, intimate revolution.
Sicilian Ghost Story
8 Sep 2018
When the boy she is in love with disappears, a girl ventures into enchanted Sicilian forests to find him.
Pin Cushion
7 Sep - 10 Sep 2018
Super close mother and daughter start a new life in a new town but their new friends turn out to be more like frenemies.
Fairport Convention
19 Feb - 20 Feb 2019
Renowned as the founding fathers of British folk-rock music, Fairport Convention has maintained consistently high standards for over five decades and remains as entertaining as ever.
Vertigo
13 Nov 2018
Set in San Francisco, James Stewart portrays an acrophobic detective hired to trail a friend's suicidal wife (Kim Novak). After he successfully rescues her from a leap into the bay, he finds himself becoming obsessed with the beautifully troubled woman.
Funny Girl – The Musical
24 Oct 2018
Following its record-breaking, sell-out run in London's West End and national tour, the critically-acclaimed musical Funny Girl comes to a cinema near you, featuring Sheridan Smith in "an unforgettable star turn" (The Times).
Kent Philharmonic Orchestra's Inaugural Concert
29 Sep 2018
First Inaugural Concert of Kent Philharmonic Orchestra (KPO). A new, dynamic and flexible symphony orchestra formed in 2017 by Lithuanian Conductor, Marius Reklaitis
Student event: Baby Driver
18 Sep 2018
Welcome to... the University of Kent! The Gulbenkian and Gulbenkian Uncovered have put their earbuds in, blasted some bangin' tunes and performed their very own heist to secure a FREE, special outdoor screening of Baby Driver as part of Welcome Week 2018. And yes, it is completely FREE.
Trainspotting
16 Oct 2018
Renton, deeply immersed in the Edinburgh drug scene, tries to clean up and get out, despite the allure of the drugs and influence of friends.
Ant-Man and the Wasp
1 Sep - 4 Sep 2018
As Scott Lang balances being both a superhero and a father, Hope van Dyne and Dr. Hank Pym present an urgent new mission that finds the Ant-Man fighting alongside The Wasp to uncover secrets from their past.
Hotel Transylvania 3: A Monster Vacation
2 Sep 2018
Join our favourite monster family as they embark on a vacation on a luxury monster cruise ship so Drac can take a summer vacation from providing everyone else's vacation at the hotel.
The Escape
2 Sep - 3 Sep 2018
A woman sets out to reclaim her life in this stirring, emotionally rich look at what it means to start over.
Hearts Beat Loud
5 Sep 2018
A one-time musician who owns a struggling record store in Red Hook, Brooklyn, forms an unlikely band with his daughter the summer before she is set to leave for college.
Rotary Engage Conference: Kent Sinfonia Proms Concert
7 Sep 2018
An evening of classical favourites and Prom lollipops, including famous music from the movies!
Mamma Mia: Here We Go Again!
17 Aug - 21 Aug 2018
Get ready to sing and dance, laugh and love all over again.
2FT: Skyscraper
28 Aug 2018
A father goes to great lengths to save his family from a burning skyscraper.
Mission Impossible: Fallout
30 Aug 2018
Ethan Hunt and his IMF team, along with some familiar allies, race against time after a mission gone wrong.
The More You Ignore Me
31 Aug 2018
Mental illness, Morrissey and guinea pigs.
Apostasy
29 Aug 2018
A faithful Jehovah's Witness is forced to shun her own sister because of a religious transgression. As the separation draws out, she starts to question the meaning of God's love.
Ed Gamble: Blizzard
23 May 2019
After a sellout national tour in 2017, Ed Gamble is back with another bracing flurry of idiocy.
Night Tree
11 Dec - 16 Dec 2018
Come into the woods to dance in the snow and bask in glistening seasonal lights.
SHOW
27 Sep - 28 Sep 2018
From internationally celebrated choreographer Hofesh Shechter, SHOW is a wild and wicked performance composed of three acts: The Entrance, Clowns and Exit – performed by the hottest new talent of Hofesh Shechter Company.
NT Live: I'm Not Running (Live)
31 Jan 2019
I'm Not Running is an explosive new play by David Hare, premiering at the National Theatre and broadcast live to cinemas.
NT Live: Antony & Cleopatra (Live)
6 Dec 2018
Broadcast live from the National Theatre, Ralph Fiennes and Sophie Okonedo play Shakespeare's famous fated couple in his great tragedy of politics, passion and power.
Mark Watson: The Infinite Show
15 Jun 2019
Cluster-bombed with yoghurt on 'Taskmaster', half-killed on 'Bear Grylls' Celebrity Island', Watson returns to what he's best at: being indoors.
Jive Talkin' perform the Bee Gees
18 May 2019
The timeless repertoire of the Bee Gees is brought to life in this stunning stage production that is taking the country by storm.
Streets Dance Company & Artists in Motion – 'Wrap it up'
22 Dec 2018
Both Dance Company's are based in Kent and are collaborating to bring you the best of Kent's youth dancers within every discipline.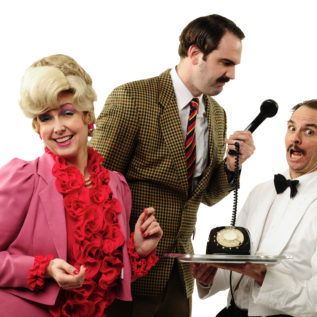 Faulty Towers The Christmas Dining Experience
14 Dec - 15 Dec 2018
This globetrotting show is truly quite legendary, selling out in places like Edinburgh Fringe and Sydney Opera House. It returns to Gulbenkian in December, but be warned: it will sell out here too, so early booking is essential.
Yesterday Once More: The Karen Carpenter Story
7 Dec 2018
For music fans everywhere, the Carpenters music was the soundtrack to the '70s. Hauntingly beautiful songs like Close to You and We've Only Just Begun made Richard and Karen Carpenter international superstars.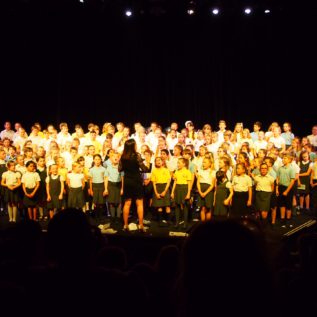 Canterbury City Primary Schools Christmas Concert
3 Dec 2018
The city primary schools of Canterbury, Chartham, St Thomas, St Peters, St Stephens, Pilgrim's Way, St Johns and Blean will be performing in this evening's Christmas Carol Concert.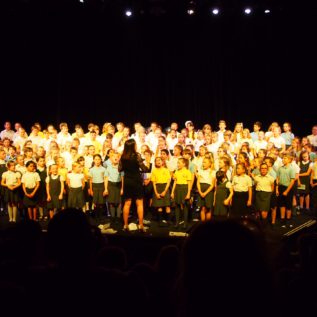 Canterbury Rural Primary Schools Christmas Concert
4 Dec 2018
The rural primary schools of Adisham, Barham, Bridge, Chislet, Hoath, Littlebourne, Petham and Wickhambreaux will be performing in this evening's Christmas Carol Concert.
Shakespeare's Titus Andronicus
22 Nov - 23 Nov 2018
14 deaths, revenge, madness, power, hilarity and a giant pie. Titus Andronicus is the bloodiest Shakespeare comedy ever written.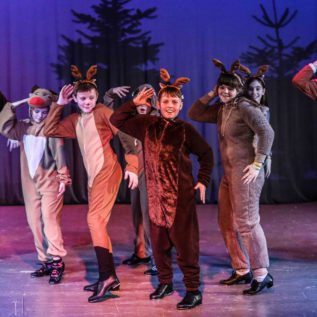 A Christmas Collection 2018
18 Nov - 1 Dec 2018
' A Christmas Collection ' was envisioned and brought to life for the first time in 2014.
Choreocracy
30 Nov 2018
A new dance & technology collaboration that puts YOU in control more than ever before...
Unassailable Us
16 Nov 2018
Rachel Birch-Lawson and Khyle Eccles have been a couple for 10 years. Unassailable Us is their anniversary gift to each other.
Luna
11 Nov 2018
A magical first time theatre experience about friendship, the moon and being brave in the dark for 2-5 year olds and their families.
The Hotel Experience
10 Nov 2018
A man checks into a hotel the night before his wedding unaware that things may not be as they seem.
Shakespeare Schools Festival
19 Nov - 20 Nov 2018
Shakespeare Schools Foundation is proud to present the world's largest youth drama festival at Gulbenkian. 
Untold Stories: A History of Black People in Kent
22 Oct 2018
A short film telling the untold stories of African and Caribbean people who lived and worked in Kent in the 19th and 20th Century.
Smile
17 Nov 2018
A delightful musical adventure for children ages 3-5 and their families.
WOKE
7 Nov 2018
#IsTestamentWOKE?  The twin juggernauts of Hip-Hop and feminism are on a collision course. And Testament reckons he's the guy to sort it out.
Women of Aktion
6 Nov 2018
Or - 'Oh, What A Lovely Revolution…' It's the 1930's and a young Joan Littlewood has walked out of RADA and stomped her way north, searching for the revolution. She reaches Manchester and finds kindred spirits - at Rusholme Rep!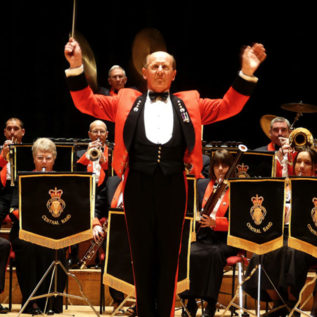 Central Band of The Royal British Legion
1 Sep 2018
The Premier Flagship Band of The Royal British Legion come to The Gulbenkian as part of their UK Tour, to perform an exciting evening of musical entertainment.
Juliet and Romeo
7 Oct 2018
Lost Dog's new show reveals the real story of Romeo and Juliet. It turns out they didn't die in a tragic misunderstanding, they grew up and lived happily ever after.
The Storm
12 Oct 2018
James Wilton Dance, one of Europe's most in demand dance companies, present The Storm, a whirlwind of lightning fast, athleticism, where acrobatics, break-dancing, martial arts and contact work fuse to form dance that will blow audiences away.
The Believers are but Brothers
15 Oct - 17 Oct 2018
Writer and theatre maker Javaad Alipoor presents his 2017 Scotsman Fringe First Award winning, 2018 Stage Award nominated and Total Theatre Award Nominated show.
Vestige and Meeting
5 Nov 2018
Wayne Parsons Dance presents a double bill of dance-theatre where movement and text are seamlessly combined in what is a truly distinctive approach to storytelling.
The Winter's Tale: Live from Shakespeare's Globe
4 Oct 2018
The Winter's Tale is Shakespeare's great play of the irrational and inexplicable, illustrating how uncontrollable emotions can range across gender, country, class and age.
Old Stock: A Refugee Love Story
19 Oct - 20 Oct 2018
This Klezmer-folk music-theatre hybrid starring genre-bending sensation Ben Caplan is inspired by the true stories of two Jewish Romanian refugees immigrating to Canada in 1908.
Castaways
1 Nov 2018
Three teenagers – born on the same day, in the same town but with very different backgrounds.
Elephant and Castle
30 Oct 2018
Using live music, song and verbatim sleep recordings, Elephant and Castle is a Gig  theatre show about the joy and terror of sharing your bed with a sleep-talker.
Snow White, Rose Red, Bear Brown
28 Oct 2018
Snow White and Rose Red – sisters, twins, best friends – have lived in the forest since they were Babes in the Wood. Not as worldly wise as their Mother would have liked, they are nonetheless, kind, caring and sometimes a little over enthusiastic in their deeds!
The Wind in the Willows
25 Oct - 27 Oct 2018
Canterbury Players adaptation of The Wind in the Willows is a well loved story about friendship, resilience and defiance.
The Missing Light
21 Oct 2018
Using puppetry, music, film and live animation Make Mend and Do create a story that is both moving and technically stunning in equal measures.
Plink and Boo
6 Oct 2018
A circus theatre experience for 2-5 year olds and their grown ups.
Luke Jackson and Amy Wadge
24 Nov 2018
A pairing of two generations of captivating singer songwriters, Amy Wadge and Luke Jackson, touring together again across the UK.
Hattie Briggs
26 Sep 2018
Hattie Briggs is a 25 year-old singer, songwriter and multi-instrumentalist. Support: Phoebe Warden & Emily Watts
Celestial Fire
30 Sep 2018
Their music isn't easy to pigeonhole. Try… Ethereal Symphonic Progressive Folk Rock or maybe Celtic Rock!
Butterflies
29 Sep 2018
An uplifting tale of friendship and courage.
Elis James and John Robins: The Holy Vible
6 Dec 2018
Elis James and John Robins have captured the hearts and minds of a generation, and it's time that generation had a book. Join Elis and John for a live reading from their debut book 'The Holy Vible'.
The Ballads of Child Migration
12 Nov 2018
A poignant and moving performance by a collective of brilliant musicians and singers in tribute to Britain's forced child migrants, some of whom were sent abroad as recently as 1970.
Dry Room
17 Sep 2018
This performance has been cancelled. Apologies for any inconvenience caused.
Jane Austen's Sense & Sensibility
6 Sep - 8 Sep 2018
Following the success of Pride & Prejudice in 2016, the University of Kent Players return to the Gulbenkian with another Jane Austen classic.
The Albion Christmas Band
9 Dec 2018
Now as much an essential part of the build up to Christmas as the local Village Christmas Bazaar or the pre-cooking of the sprouts - 2018 sees the 20th anniversary of this annual seasonal celebration– they think! No-one is 100% sure when they started, but we are certainly glad they did.
Martyn Joseph
3 Nov 2018
Martyn Joseph is a unique and mind blowing artist. Take everything you think you know about singer songwriters….and rip it up. For one man and a guitar he creates a performance with a huge far-reaching sound that is energetic, compelling and passionate. Be it to two hundred people or twenty thousand, he blows the crowd away night after night.
Legally Blonde the Musical Jr
16 Sep 2018
The Joseph Hodges Academy of Theatre Arts (JHA) Canterbury are proud to present their Autumn musical production Legally Blonde the Musical.
Harry and Chris Save the World
2 Nov 2018
Harry and Chris are the hottest comedy-rap-jazz duo out there. They might also be the only one.
Cara Dillon: Upon a Winter's Night
21 Dec 2018
Cara Dillon, possessed of one of the most celebrated folk voices to have come out of Ireland, will be touring her Christmas show "Upon A Winter's Night" for a third year running this December (2018).
Lau
25 Nov 2018
Scottish folk pioneers Lau return with their first new music since 2015's 'The Bell That Never Rang' (Album of The Year - The Herald, ***** The Guardian).
An Evening with Sir Thomas Allen
21 Sep 2018
Join us for an evening with Sir Thomas Allen performing works from a recently recorded CD including composers such as Gershwin, Porter and Kern.
Stephen K Amos: Bouquets and Brickbats
6 Feb 2019
Highly acclaimed stand-up comedian Stephen K Amos hits the road this Autumn with his brand new tour, Bouquets and Brickbats.
La Bohème on Sydney Harbour 2018
13 Sep 2018
From the World's Most Spectacular Opera series, experience the love, laughter and loss of La Bohème at the magnificent Handa Opera on Sydney Harbour on the big screen.
NT Live: The Madness of George III (Live)
20 Nov 2018
Multi-award-winning drama The Madness of George III will be broadcast live to cinemas, in National Theatre Live's first ever broadcast from Nottingham Playhouse.
NT Live: Julie (Live)
6 Sep 2018
Vanessa Kirby (The Crown, NT Live: A Streetcar Named Desire) and Eric Kofi Abrefa (The Amen Corner) feature in the cast of this brand new production, directed by Carrie Cracknell (NT Live: The Deep Blue Sea) and broadcast live from the National Theatre to cinemas.
NT Live: King Lear (Live)
27 Sep 2018
Broadcast live from London's West End, see Ian McKellen's 'extraordinarily moving portrayal' (Independent) of King Lear in cinemas.
The Big ENORMOUS Present
24 Nov 2018
A mysterious present has appeared in the school playground. Who can it possibly be for? Jack, Dot or Polly? What could be waiting inside?
Me and my Bee
14 Oct 2018
Our fuzzy little friends need our help and so we're launching a political party disguised as a party party disguised as a show.
Ralph McTell
13 Nov 2018
Join us for an evening with one of the UK's leading songwriters.
Medusa
13 Sep - 15 Sep 2018
World premiere. A reflection on the powerful feminine symbol of Medusa, the myth and its various connotations in our contemporary life.
Pinocchio Family Workshop
22 Dec - 23 Dec 2018
Delve into the magical story of Pinocchio through a fun movement and creative workshop with professional dancers from Jasmin Vardimon Company.
Pinocchio
21 Dec - 23 Dec 2018
Be charmed by Jasmin Vardimon's joyous and wildly imaginative take on the classic Collodi fairytale. With clever humour, engaging drama and theatrical innovation, Pinocchio takes us on a magical journey as he discovers what it is to be human.
Daphne's Flight
15 Sep 2018
Back in 1995, five of the finest folk, blues and soul singers of their generation found themselves at the Cambridge Festival. They decided to sing some songs together ... magic happened and Daphne's Flight took off.
Will Varley
9 Sep 2018
Will Varley's musical journey has been astounding. From busking in London and his home town Deal, via a 500 mile solo trek along the South Coast with his battered guitar on his back playing to anyone who would listen and composing as he went, to The Royal Albert Hall and his own sell out show at Islington's Union Chapel. Inside ten years he had a record deal, awesome stage presence and the hard-earned, word of mouth reputation.
Aurora Orchestra with Jean-Efflam Bavouzet
12 Oct 2018
The kaleidoscopic artist: the composer, performer, and conductor. Mozart, Mendelssohn, and Jörg Widmann all exemplify these multiple roles with equal brilliance and flair.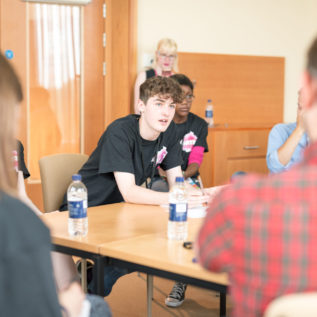 ART31- Summer 2018
26 Apr - 23 Aug 2018
Gulbenkian's ART31 group meets on Thursdays, 5-6.30pm, and consists of young people of all ages with a wide variety of arts interests.
ROH: Romeo & Juliet (Live)
11 Jun 2019
Shakespeare's star-crossed lovers encounter passion and tragedy in Kenneth Macmillan's 20th-century ballet masterpiece.
ROH: Within the Golden Hour / New Cherkaoui / Flight Pattern (Live)
16 May 2019
Two recent works and one world premiere showcase the contemporary face of The Royal Ballet.
ROH: Faust (Live)
30 Apr 2019
Experience the decadence and elegance of 1870s Paris in David McVicar's spectacular production of Gounod's best-loved opera.
ROH: La Forza del Destino (Live)
2 Apr 2019
Christof Loy directs a star-studded cast of singers including Anna Netrebko, Jonas Kaufmann and Ludovic Tezier, in Verdi's epic opera, conducted by Antonio Pappano
ROH: La Traviata (Live)
30 Jan 2019
Richard Eyre's beautiful production provides the perfect setting for Verdi's opera about a courtesan who sacrifices all for love.
ROH: Don Quixote (recorded)
20 Feb 2019
Love and friendship triumph in Carlos Acosta's vibrant production of this dazzling ballet.
ROH: The Queen of Spades (recorded)
23 Jan 2019
Tchaikovsky's most ambitious opera contains some of his greatest music and is a powerful study of destructive obsession.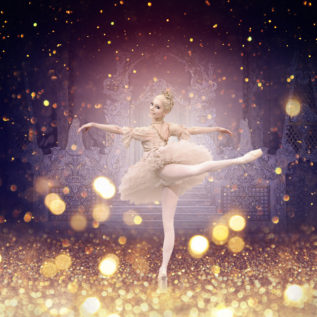 ROH: The Nutcracker (recorded)
3 Dec - 9 Dec 2018
A Christmas treat for the whole family and a classic with a special place in the hearts of ballet fans around the world.
ROH: La Bayadère (recorded)
15 Nov 2018
Natalia Makarova's production of this 19th-century classic ballet brings an exotic world of temple dancers and noble warriors to life.
ROH: Die Walküre (Live)
28 Oct 2018
Antonio Pappano conducts an international cast in the second opera of Richard Wagner's epic Der Ring Des Nibelungen.
ROH: Mayerling (Live)
15 Oct 2018
Dangerous desires, family secrets and political intrigues twist through every moment of daring choreography in Kenneth Macmillan's ballet inspired by true events.
Oysterband
17 Nov 2018
Oysterband 40th Celebration Special. Classic songs from every era of a long and mighty career.
Jason Byrne: You Can Come In, But Don't Start Anything
11 Nov 2018
The 'Outright King of Live Comedy' (The Times) Jason Byrne is on the road again for more comedy chaos.
Daniel Sloss: X
27 Nov 2018
Don't miss the stunning new show from Scotland's internationally acclaimed and award- winning comedy star!
RSC Live: Troilus and Cressida
14 Nov 2018
Virtuoso percussionist Evelyn Glennie collaborates with RSC Artistic Director Gregory Doran to create a satirical futuristic vision of a world resounding with the rhythm of battle.
Hal Cruttenden: Chubster
2 Dec 2018
Hal's literally filled our screens recently on Have I Got News For You, The Apprentice: You're Fired, Bake Off: Extra Slice, and Live at the Apollo.
Paul Foot: Image Conscious
16 Feb 2019
Greetings. I am one of the world's comedians and I'm here to tell ye about my show.
Little Frankenstein
4 Nov 2018
A gentle, little horror for little horrors. A treat not to be missed!
Jimeoin: Result!
12 Feb 2019
An evening of world class stand-up as the Irishman from Australia brings his brilliantly observed, ever-evolving and hilarious comedy to Gulbenkian, fresh from a smash-hit New York off-Broadway season with his latest sell out tour.
Faith – The George Michael Legacy
30 Aug 2018
We regret that this event has been cancelled.
Sara Pascoe: LadsLadsLads
5 Oct 2018
Always honest, always regretting it later, Sara opens her heart and mouth again to share the adventures of the last year.
The Gruffalo's Child
18 Sep - 23 Sep 2018
Following hot on the heels of The Gruffalo's sell out tour and his monstrous West End success comes The Gruffalo's Child - with attitude!
Oscar Wilde Season LIVE: The Importance of…
10 Oct 2018
A 'brilliantly funny ͛ (★★★★Times) and 'charming' (★★★★ Evening Standard) new production of one of the funniest plays in English, Oscar Wilde's The Importance of Being Earnest, filmed live at the Vaudeville Theatre in London's West End, is coming to the big screen.
Gary Delaney: Gagster's Paradise
29 Sep 2018
One of Britain's leading one-liner comics returns to the road with another onslaught of lean, expertly crafted gaggery.
Exhibition: It was dust
11 Dec 2017
The sound and light installation explores the huge explosions and resulting shock waves that occurred at Uplees near Faversham in Kent in April 1916.
Loving Vincent (recorded)
13 Dec 2017
Back by popular demand! Experience the film premiere plus Q&A with special guests in this recorded broadcast screening from the National Gallery presented by BFI London Film Festival in October 2017.
RSC Live: The Merry Wives of Windsor
12 Sep 2018
Down on his luck in the suburbs, John Falstaff plans to hustle his way to a comfortable retirement by seducing the wives of two wealthy men.
Bhangra & Bollywood Live! with Workshop
3 Oct 2017
A night of Indian cuisine, live music and dancing from Bollywood stars of the stage musical Bend it Like Beckham and the Vasda Punjab Bhangra Dancers!
Bhangra & Bollywood Live!
3 Oct 2017
A night of Indian cuisine, live music and dancing from Bollywood stars of the stage musical Bend it Like Beckham and the Vasda Punjab Bhangra Dancers!
Cinderella
1 Oct 2017
With a wave of her wand and some "Bibbidi-Bobbidi-Boo", Cinderella's Fairy Godmother transforms an ordinary pumpkin into a magnificent coach and Cinderella's rags into a gorgeous gown, then sends her off to the Royal Ball.
The Jungle Book
24 Sep 2017
Embark on a thrilling, adventure-filled journey with the boy Mowgli as he makes his way to the man-village with Bagheera, the wise panther.
Insyriated
22 Sep - 24 Sep 2017
The reality of life as a civilian in modern-day Damascus is explored in gripping and visceral detail in this winner of the Panorama Audience Award at the 2017 Berlin Film Festival.
The Nut Job 2
17 Sep 2017
When the evil mayor of Oakton decides to tear down Liberty Park and build an amusement park in its place, Surly, Buddy, Andie and the rest of the animals are suddenly homeless!
Detroit
29 Sep - 2 Oct 2017
In July 1967, a police raid erupted into a street riot that besieged a large expanse of Detroit for five days.
Kills on Wheels
30 Sep 2017
Zoli and Barba are inseparable friends and outcasts.
Crossings: Stranger In Paradise
28 Sep 2017
In a classroom in Sicily, just inside the walls of Fortress Europe, recently arrived refugees receive lessons from a teacher who has some rather unbalanced traits.
CANCELLED: Drive-In Movie: Top Gun
23 Sep 2017
This event has been cancelled. Apologies for any inconvenience caused. If you have purchased a ticket, you will be contacted by a member of our ticketing team shortly, or please contact our team on 01227 769075.
An Evening of Silent Cinema
23 Sep 2017
Kent Creative presents an unforgettable evening of Silent Cinema with internationally acclaimed pianist, Stephen Horne.
Valerian
23 Sep 2017
Luc Besson's love of comic books reaches its apex with this bold, universe-spanning sci-fi epic featuring left-field star Dane DeHaan and model-actor Cara Delevingne as two agents charged with saving all life.
Logan Lucky
22 Sep - 26 Sep 2017
Steven Soderbergh re-enters the cinematic fray with this kinetic, non-stop comedy-thriller.
Insyriated
30 Aug 2017
he reality of life as a civilian in modern-day Damascus is explored in gripping and visceral detail in this winner of the Panorama Audience Award at the 2017 Berlin Film Festival.
England Is Mine
15 Sep - 17 Sep 2017
Steven Patrick Morrissey spent the 1970s soaking up the burgeoning British indie music scene before sweeping aside all before him with The Smiths.
An Inconvenient Sequel
15 Sep - 18 Sep 2017
A follow-up to Al Gore's 2006 Oscar-winning An Inconvenient Truth.
Tom of Finland
13 Sep 2017
Dome Karukoski's enjoyable biopic brings to screen the life and work of one of the most influential and celebrated figures of twentieth century gay culture.
Atomic Blonde
8 Sep - 12 Sep 2017
The crown jewel of Her Majesty's Secret Intelligence Service, Agent Lorraine Broughton (Oscar winner Charlize Theron) is equal parts spycraft, sensuality and savagery.
King Lear: Live from Shakespeare's Globe
21 Sep 2017
Broadcast live to cinemas from the iconic Shakespeare's Globe, this brand new retelling of one of the Bard's greatest plays will capture your heart on September 21.
Carmen on the Lake, Bregenz
14 Sep 2017
Performed on the spectacular water stage of Lake Constance in Bregenz (Austria), George Bizet's Carmen is a story of passion, destiny and obsession.
Test event: new website
7 Aug 2017
summmmmmmary
The Big Sick (15)
18 Aug - 24 Aug 2017
Pakistan-born comedian Kumail and grad student Emily fall in love, but they struggle as their cultures clash.
The Final Portrait (15)
29 Aug - 30 Aug 2017
Coinciding with the vast retrospective at London's Tate Modern, this timely portrait of Alberto Giacometti is dominated by a superb central performance from Geoffrey Rush.
War For The Planet Of The Apes (12A)
19 Aug - 23 Aug 2017
Caesar and his apes are forced into a deadly conflict with an army of humans led by a ruthless Colonel.
Dunkirk (12A)
18 Aug - 22 Aug 2017
The film tells the story of the Dunkirk evacuation which took place at the beginning of World War II.
David Lynch: Life Is Art (15)
17 Aug 2017
Filmmaker, musician, transcendentalist and painter. David Lynch leads the art life par excellence.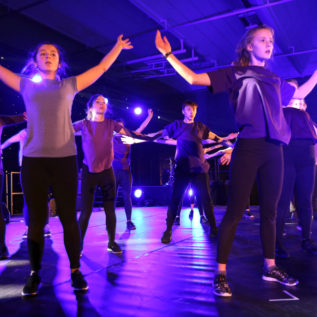 Summer Dance Intensive
14 Aug - 18 Aug 2017
Aged 12 to 18 and love to dance?
The Midwife (12A)
13 Aug 2017
Two wildly different women, their lives are about to become entangled, much to the chagrin of Claire.
The A-Z Of Dance
12 Aug 2017
An amateur performance by students aged from 3 years to adults working their way through the alphabet to deliver a different style of dance for each letter.
Spider-man: Homecoming (12A)
11 Aug - 12 Aug 2017
Following his spirited cameo in last year's Captain America: Civil War, Tom Holland's youthful crusader returns for his own adventure, albeit aided by the odd Avenger or two.
The Beguiled (15)
11 Aug - 15 Aug 2017
Adapted from Thomas Cullinan's novel, unfolds in a girls' school in the state of Virginia in 1864.
Summer Drama Project
7 Aug - 11 Aug 2017
Aged 12 to 18 and love theatre?
Beauty And The Bistro
6 Aug 2017
Follow us through the decades of musical theatre as you dine with a 3 course meal and adventure from the 50's to the noughties.
A Man Called Ove (15)
5 Aug - 10 Aug 2017
Based on novelist Fredrik Backman's bestseller, Hannes Holm's Oscar-nominated social comedy.
Family Film: Despicable Me 3 (U)
5 Aug - 6 Aug 2017
Gavin Esler in conversation with Terry Waite CBE
3 Oct 2017
Animation Creatures
26 Aug - 27 Aug 2017
Try your hand at animating and create your own cut-out beasties using magazines and learn how to make them move using simple software.
Family Film: Despicable Me 3 (3D) (U)
26 Aug 2017
The adventures of Gru, Lucy, their daughters and the Minions
Family Film: Cars 3 (U)
12 Aug - 20 Aug 2017
Blindsided by a new generation of blazing-fast racers, the legendary Lightning McQueen is suddenly pushed out of the sport he loves.
Family Film: Cars 3 (3D) (U)
27 Aug 2017
Blindsided by a new generation of blazing-fast racers, the legendary Lightning McQueen is suddenly pushed out of the sport he loves.
Kubla Khan
26 Aug - 27 Aug 2017
A multi-sensory pleasure dome that you can touch, taste and smell.
Storytelling With Usifu Jalloh
26 Aug - 27 Aug 2017
What a drama in the Forest Kingdom of the beasts!
Jeremy Hardy: Live 2017
29 Oct 2017
Jeremy Hardy is in his 4th decade as a stand-up this year. That's a more dramatic way of saying he started 33 years ago and, without a lottery win, probably has at least another 33 years to go.
Ugly Duckling
29 Oct 2017
In a nest at the edge of a pond a flock of baby ducklings find an enormous egg in their midst, here our story begins, of the most unusual duckling the pond has ever seen - Ugly Duckling!
Breabach
28 Oct 2017
Walking away with the accolades 'Folk Band of the Year' and 'Album of Year' at the 2016 Scots Trad Music Awards was the perfect way to round off an exciting year for Scottish contemporary-folk group Breabach.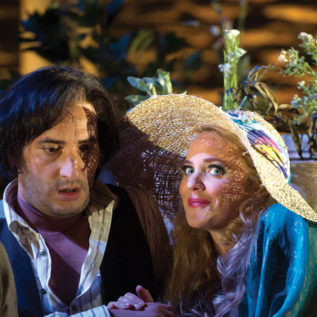 Glyndebourne: Le Nozze Di Figaro (recorded)
28 Oct 2017
The highly-acclaimed 2012 production will be shown in selected cinemas.
The Steadfast Tin Soldier
27 Oct 2017
A playful retelling of Hans Christian Andersen's poetic story.
The Ugly Duckling
26 Aug - 27 Aug 2017
A beautiful creative version of the classic Hans Christian Anderson tale.
Gavin Esler in conversation with Owen Jones
23 Oct 2017
Owen Jones was born in Sheffield and grew up in Stockport. He is a columnist at the Guardian and formerly at the Independent, and the author of Chavs: The Demonisation of the Working Class.
Tim Edey
22 Oct 2017
Tim Edey was voted BBC Radio Two's Musician of the year 2012 (BBC R2 FOLK AWARDS).
Pentalum Luminarium
26 Aug - 27 Aug 2017
Enter a dazzling maze of winding paths and soaring domes
Bookstory
22 Oct 2017
This is the story of some books. Some books who live in a library. But this is no ordinary library.
Sleepy Hollow
19 Oct - 21 Oct 2017
The blood curdling tale of the Headless Hessian is a favourite of the residents of Sleepy Hollow but it isn't until the arrival of the new schoolmaster that things take a spooky turn.
Lee Nelson – Serious Joker
15 Oct 2017
You've seen him sneaking into places he shouldn't be, now come and see him where he most definitely should be: live on stage with his sensational Serious Joker Tour.
Miller Plays The Musicals
15 Oct 2017
THE 18 Piece Astor Big Band and its 6 professional singers join forces with Canterbury Operatic Society to present an evening of classic big band hits.
Storyteller, Storyteller
15 Oct 2017
What happens when two children's storytellers arrive at the same place at the same time to tell their stories?
Fagin's Twist
14 Oct 2017
The tale you think you know unravels and explodes.
Adrenaline
26 Aug - 27 Aug 2017
Adrenaline will attack your senses, with unimaginable acrobatics, rhythm and raw energy
RSC Live: Coriolanus
11 Oct 2017
Rome Season Director, Angus Jackson, completes the Royal Shakespeare Company's collection of Shakespeare's Roman plays with a visceral production which sees Sope Dirisu (One Night in Miami, Donmar Warehouse, 2016) take on the title role.
The Buildy-uppy Dance Show
8 Oct 2017
From the team that created The Doodle Dance Show, a magical hour of building, music and dancing.
RED
6 Oct 2017
Mischief Company is breathing new life into the classic story of Little Red Riding Hood with a new piece of energetic and provocative physical theatre.
A Little Wilder
26 Aug - 27 Aug 2017
A playful and visual new show for young children featuring a man and an awful lot of lolly sticks.
Megson
5 Oct 2017
Four times nominated in the BBC Radio 2 Folk Awards and double winners of the Spiral Earth Awards Megson draw heavily on their Teesside heritage to create a truly unique brand of folk music.
Goosebumps
1 Oct 2017
Come and join our birthday bash as we celebrate 10 years of Goosebumps swing band.
Dr Jekyll & Mr Hyde
28 Sep - 30 Sep 2017
The University of Kent Players return to the Gulbenkian this September with Robert Louis Stevenson's Dr Jekyll & Mr Hyde adapted by David Edgar.
Exhibition On Screen:Canaletto & The Art Of Venice
27 Sep 2017
EXHIBITION ON SCREEN open its fifth season with Canaletto & the Art of Venice, an immersive journey into the life and art of Venice's famous view-painter.
CANCELLED Operama: A Little Night Music
20 Sep - 23 Sep 2017
With a beautiful score including 'Send in the Clowns' and a wonderfully humorous script this show is sure to enthral and entertain.
The Showstoppers' Kids Show
16 Sep 2017
Here at The Showstoppers' Kids Show we take your ideas and turn them into marvellous, musical interactive adventures.
The Real Inspector Hound & Ways And Means
1 Aug - 5 Aug 2017
These two short comedies by two of England's greatest playwrights make for a delightful evening of laughter, wit and sarcasm.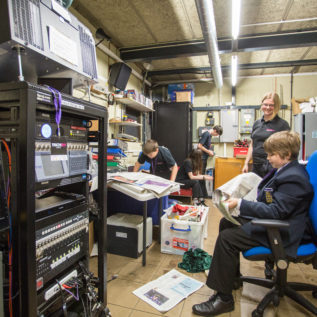 TECH(Y)31 APR-JUL 17
24 Apr - 10 Jul 2017