Presented by Half A String
A poetic tale of glaciers, gobble-greedy dragons and great big hugs.
It's so cold in Lunavik that the moon has frozen! A greedy dragon has gobbled every fire and every light, leaving only the white glow of the frozen moon. You can't feel your toes and the fire freezes in the hearth… but not all warmth is lost. Under the glittering stars and dazzling aurora, Amka's family huddle together, fishing for eels and knitting plenty of hats.
In this heart-warming tale, a young girl sets out on a quest to confront the dragon under the ice who has hoarded all of the fires and lights for himself. With lively poetry, transforming sets, atmospheric live music and exciting puppetry; Under the Frozen Moon brings to life a beautiful world of ice and adventure.
Award-winning Half a String presents a winter show perfect for ages 3 and above; Amka's tale is a tender folk story of love, friendship, and giving. Songs are live looped by singer/songwriter Avi Simmons creating wondrous soundscapes. Fun rhythmic poetry written by poet Alice Bryant forms the tale, and astonishing puppets and breath-taking sets designed by Peter Morton complete this stunning performance.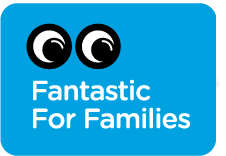 Children must have a valid ticket and be accompanied by an adult with a valid ticket at all times. Baby on lap tickets (+£1 with adult booking) are available on family events for 0-18months (Full & Baby).  For further information please contact our Ticket & Information Team on 01227 769075 who will be happy to help.