Cancelled due to extended coronvirus lockdown.
Joyful Muppet version of the best-known Christmas story of all time, the classic Dickens holiday tale A Christmas Carol.
Michael Caine is old miser Scrooge with Kermit his long-suffering but ever-hopeful employee Bob Cratchit, Miss Piggy as Cratchit's wife, and a host of Muppets pop up in this merry and bright, playful adaptation.
Watch as the ghosts of Christmas past, present, and future take Scrooge on a journey through his lonely, wasted life. Michael Caine makes a wonderful Scrooge, delightfully rediscovering the meaning of life, alongside Jim Henson's brilliantly realised ghosts. Anarchic and warm, this is a Christmas family classic.
Part of Gulbenkian Christmas Season 2020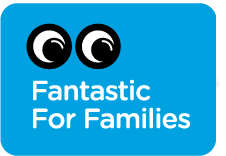 Family film screenings have a more relaxed attitude to sound and movement in the auditorium creating an inclusive atmosphere to enjoy the film with the whole family.
Children must have a valid ticket and be accompanied by an adult with a valid ticket at all times. Baby on lap tickets (+£1 with adult booking) are available on family film screenings for 0-18months (Full & Baby).  For further information please contact our Ticket & Information Team on 01227 769075 who will be happy to help.